Welcome to the webpage of Orkla Foods Česko a Slovensko a.s. production and sales unit, namely the Vitana Food Ingredients Division. Our mission is to coordinate production and sales activities concerning the Group's products and provide everyone interested with the best possible goods and services.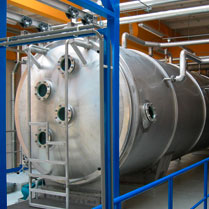 The Vitana Food Ingredients (VFI) Division products ingredients (mostly in powder form) for use in the food industry, particularly for the production of ready-made soups and sauces, in the meat processing industry, for chips and snacks, in the dairy industry and in canning. VFI's production operations are located in Norway as well as in the Czech Republic (two plants).
Our portfolio includes the following product groups:
- hydrolyzed vegetable proteins (HVP) – in liquid, paste and powder form
– process aromatic substances (meat flavors) – powder form
– beef extracts – powder form
– stocks, consommés, broths – mostly in powder form
– unique custom-made ingredients and products, incl. seasonings, marinades etc.
All our production units: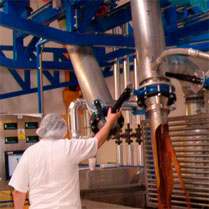 - are specialized in the production of powders, pastes and liquid foodstuffs for end retail customers as well as for industrial customers
– are operated as modern production units where production / processing facilities, mixing, packaging and storage are combined under one roof
– have implemented modern procedures and equipment to measure quality and ISO and HACCP systems and a goods traceability and withdrawal program has been also implemented
– production is governed by the EU's foodstuffs legislation
——————————————————————-
---