VFI's production operations are located in the Czech Republic: two plants.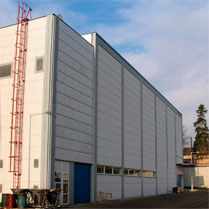 Byšice, Czech Republic
In the Byšice plant VFI produces soups, stocks, sauces, rice and other foodstuffs under the name Vitana – one of the strongest brands in the Czech Republic
A new hydrolysis unit and vacuum drying section were set up in the Byšice plant (for Vitana Food Ingredients); they have been both operated since 2004 – used for producing hydrolyzed vegetable proteins (HVP) and beef powder extracts.
It has been a principal investment by VFI (€ 10 million).
Free capacity (3 shifts) in the new Byšice production unit:
Liquid HVP products: 15,000 tons
Paste HVP products: 5,000 tons
Powder HVP products (vacuum dried): 3,000 tons
Powder beef extracts: 2,000 tons
The production unit has been designed with the potential of significantly increasing its production capacity at any time.
Varnsdorf, Czech Republic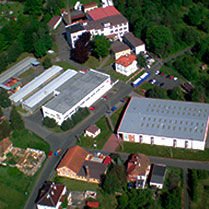 The VFI production unit in Varnsdorf, Czech Republic, was purchased in 2007 from Emarko a.s., (the Varnsdorf operations have been integrated in the Vitana division).
In the Varnsdorf plant Food Ingredients produces spices, seasonings and powder marinades.
Total annual production capacity: 15-20,000 tons, with only part of the production capacity used for the production of RFI's products (all of RFI's products are exported)
Workforce: 150